About

Do you remember the 70s and 80s?
If you remember the 1970s and 1980s, then you will know this period was the golden age of the British single, when vinyl discs seven inches across sold in countless millions in the UK. Many were wrapped in a picture sleeve, which could be a work of art as compelling as the song itself. And, depending on how old you were, you probably put the disc in a cardboard sleeve and pinned the sleeves to your bedroom wall, proudly transforming it into a montage of your heroes and favourite songs.

Celebrating The Vinyl Single
A new decade saw the tiny CD single imprisoned in an ugly plastic case. Inevitably, it killed off the vinyl record, and then the new millennium wiped out the physical single altogether with digital streaming. Looking back, and after many years of research, we believe 1977 to 1985 represents The Golden Years of the British Single. Here we celebrate the vinyl single and pay homage to the huge variety of quality songs issued in this format during these years.
A Virtual Bedroom Wall
We commemorate the picture sleeve by creating a virtual bedroom wall to once again revere these works of art and the songs they promoted. Like a long-lost masterpiece, each cover artwork has been loving restored so it is looks pristine with vibrant colours, as if you had stepped into a time machine and stepped out to buy the original from HMV.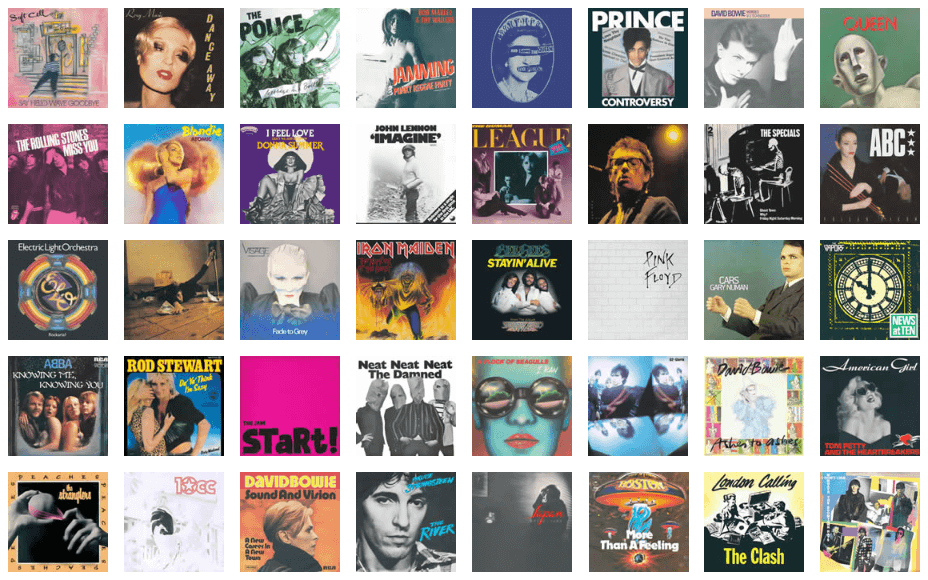 Stories Behind The Songs
We have also spent many painstaking hours researching the songs that we have instated on The Wall. Each has a write-up. They are not reviews but the stories about the songs and the artists that created them. The stories reflect why we have chosen these singles, from the thousands we own, to grace our personal "wall of honour".
Something For Everyone
If you are old enough to have bought a single during these years, we believe you will find our site a treasure trove of memories and an intense nostalgia trip. If you are too young to remember, we hope you find it an enlightening gateway to discover great music from the past that you can stream today. WOW Vinyl is also rich historical resource. For each of the nine years between 1977 and 1985, you can read about the events and music that shaped them, discover the top singles and artists calculated according to our unique chart-measured performance (CHAMP) algorithm, and much more.
Our Mission
Our goal is to eventually have 366 covers on The Wall – one for every day of the year (including leap years) – by publishing a Top 40 for each year and instating six honorary singles from outside The Golden Years. At least one of these will be decided by a public vote. Our site is a work in progress: we are yet to publish our Top 20 singles of 1983-1985 and the associated charts and articles for each of these years. To keep abreast with developments, please sign up to our newsletter.

Ant & Dave Brown, Founders of WOW Vinyl